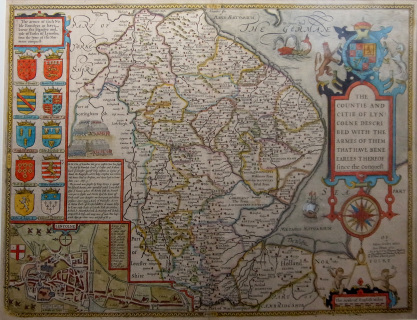 LINCOLNSHIRE by John Speed, printed c.1676
Bassett & Chiswell edition: decorative copperplate engraved map printed on handmade paper, with bold hand colouring and English text en verso.
Map size: 20½" x 15½" (520mm x 395mm).
Good condition: 4" repair to the bottom of the fold.
CLICK IMAGE TO ENLARGE.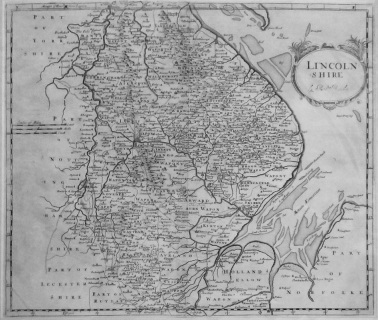 LINCOLNSHIRE by Robert Morden, printed in c.1695
17th century copperplate engraved map of the English county of LINCOLNSHIRE; printed on handmade paper, uncoloured wit a fold, as per issue. Good strong engraving.
Map size: 17" x 14¾" (440mm x 375mm).
Very good condition.
CLICK IMAGE TO ENLARGE.

We have a lot more maps in stock, please ring the shop on 01225 446097,
drop in if you happen to be in Bath, or e-mail from the CONTACT US page.