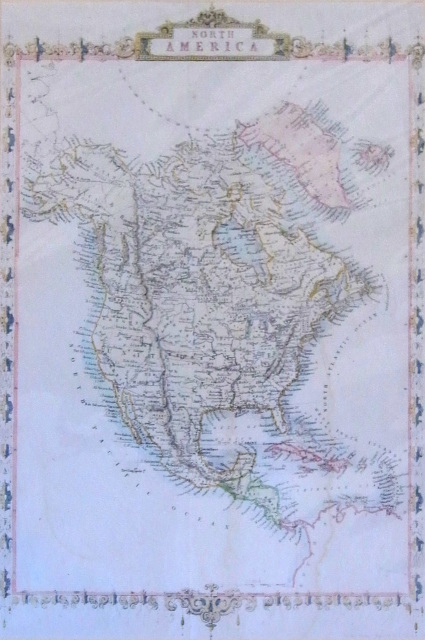 NORTH AMERICA by John Rapkin, printed c.1865
SKU:
£155.00
£155.00
Unavailable
Decorative steel plate engraved map printed in c.1865 on machine-made paper. Good hand colouring, a finely detailed decorative border.
Map size: 14" x 10" (360mm x 265mm).
Good condition: small hole and repair to the fold.
CLICK IMAGE TO ENLARGE.