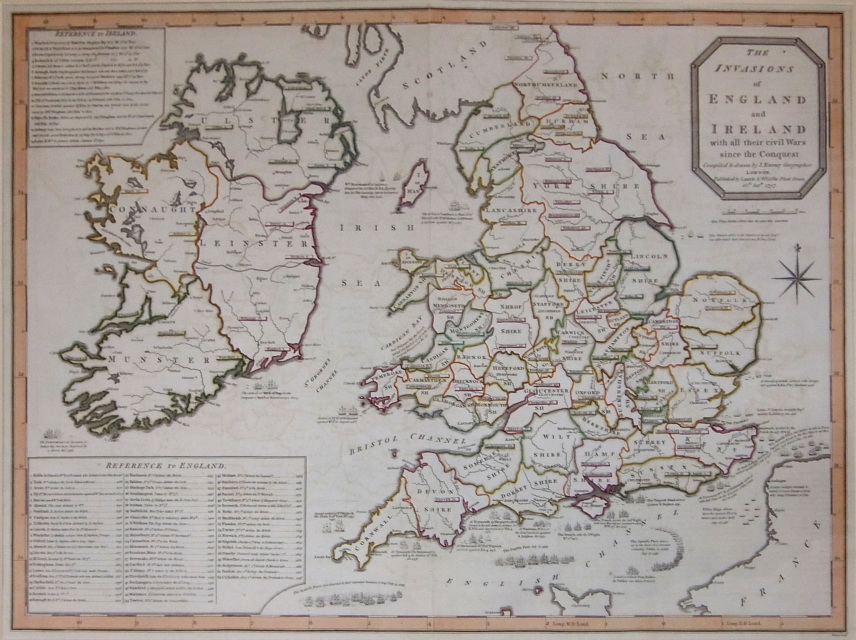 The INVASIONS OF ENGLAND AND IRELAND, by Laurie, printed c.1797
SKU:
£545.00
£545.00
Unavailable
Copperplate engraved map printed on handmade paper with hand colouring. 18th century, map based on the 1607 John Speed 'Invasions' map. Map size: 17¼" x 23" (440mm x 585mm).
Condition: major repairs the fold.
CLICK IMAGE TO ENLARGE.