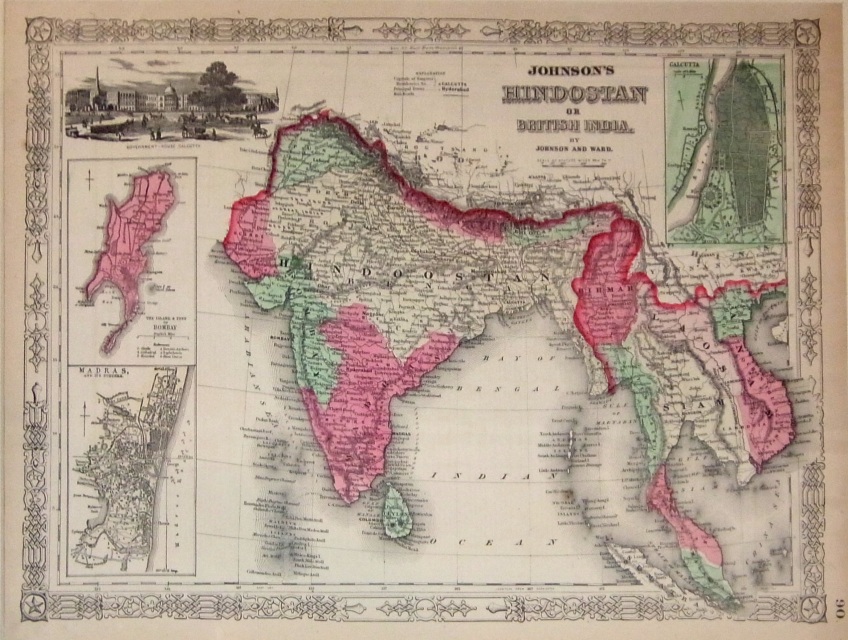 HINDOSTAN by Johnson & Ward, printed in c.1864
SKU:
£220.00
£220.00
Unavailable
Detailed steel plate engraved map of India printed in c.1864 on machine-made paper. The map also features original hand colouring and an intricate, lattice design decorative border.
Map size: 17½" x 13" (440mm x 330mm).
Very good condition.
CLICK IMAGE TO ENLARGE.