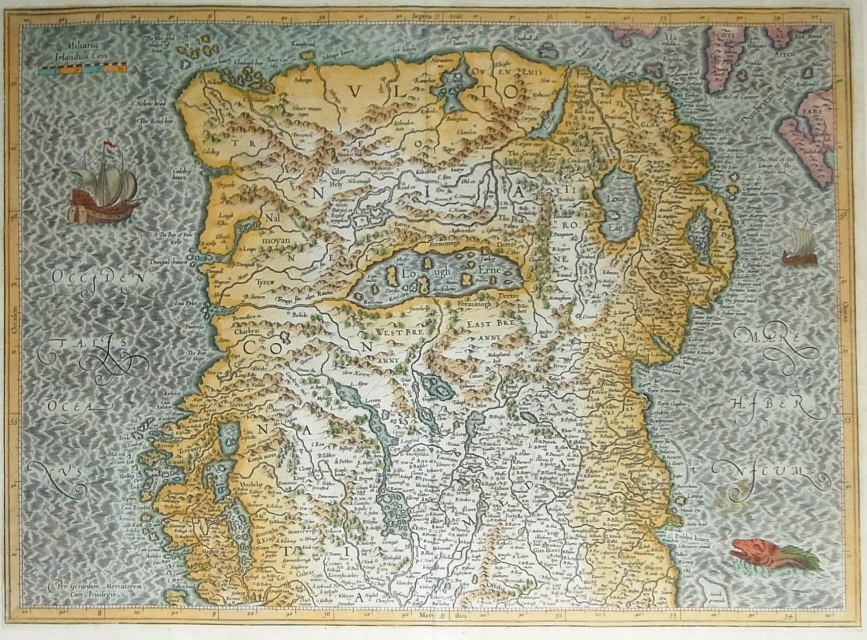 IRELAND by Gerard Mercator, printed in c.1627
SKU:
£425.00
£425.00
Unavailable
Copperplate engraved map printed in c.1628 on quality handmade paper. With good hand colouring and a superb sea monster.
The map measures 18½" x 13½" (370mm x 470mm).
​Good condition: 3" repair to base of fold (not obvious from the front) and one pinhole top left.
CLICK IMAGE TO ENLARGE.