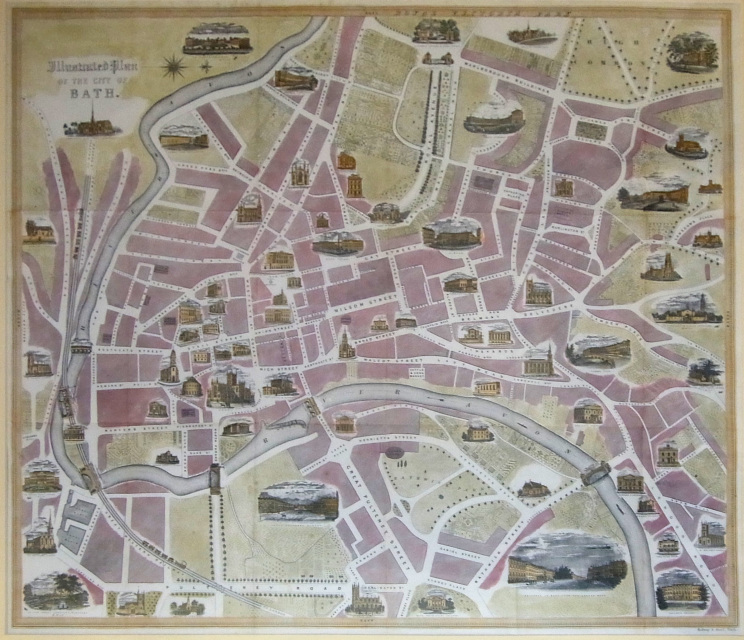 CITY OF BATH by Holloway & Steel, printed in c.1864
SKU:
£485.00
£485.00
Unavailable
Large and decorative mid-19th century steel plate engraved plan of The City of Bath entitled: Illustrated Plan OF THE CITY OF BATH. Strong engraving with hand colouring. Numerous pictures of prominent buildings. Multiple fold edition.
Good condition: repairs to some folds, minor creasing in places. CLICK IMAGE TO ENLARGE.