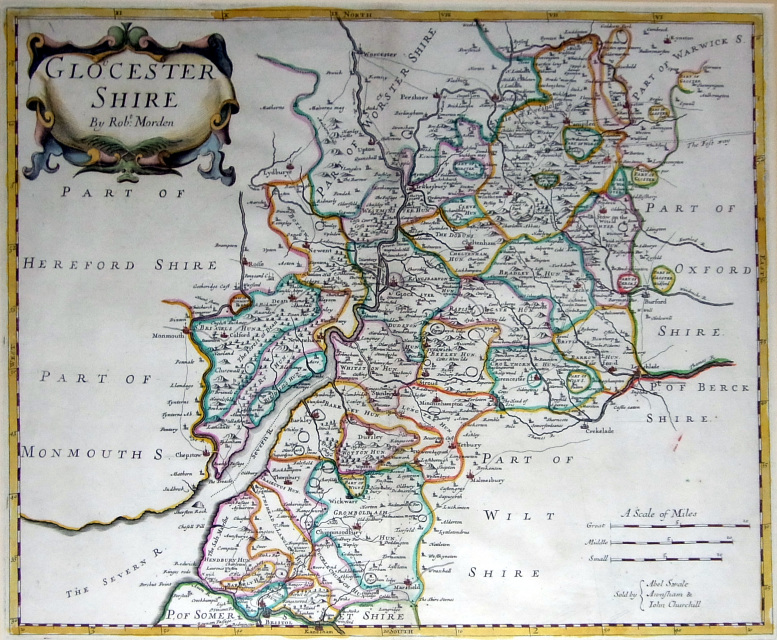 GLOUCESTERSHIRE by Robert Morden, printed in c.1695
SKU:
£245.00
£245.00
Unavailable
Fine copperplate engraved map printed on handmade paper and hand coloured. Good strong engraving, with inserted letter 'u' in title (only on first editions of this map. Map size: 17" x 14¾" (440mm x 375mm).
Very good condition
CLICK IMAGE TO ENLARGE. ​