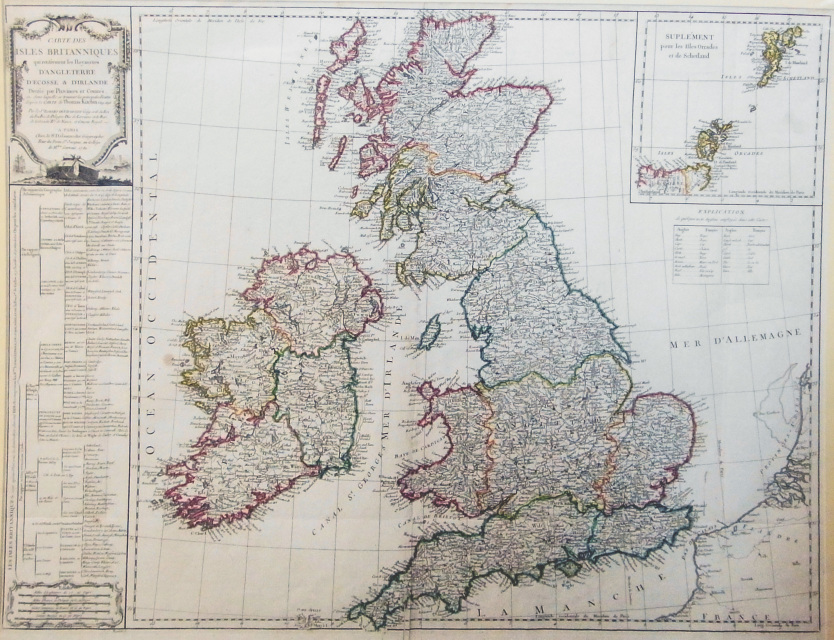 The British Isles by Delamarche, printed in c.1780
SKU:
£465.00
£465.00
Unavailable
Large copperplate engraved entitled Carte Des Isles Britanniques, printed on handmade paper with original outline hand-colouring.
Map size: 22½" x 28" (590mm x 710mm).
Good condition: repairs to the fold and some minor marginal tears.
​CLICK IMAGE TO ENLARGE.