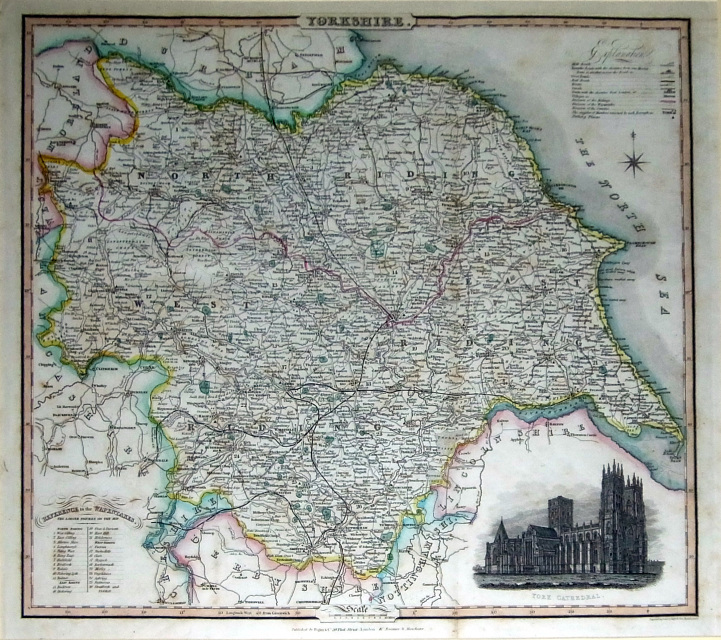 YORKSHIRE by James Pigot, printed in c.1839.
SKU:
£155.00
£155.00
Unavailable
Detailed steel plate engraved map, published with original colouring and featuring a fine graphic top left. Comes with a page of information about the county from the same publication.
Map size: 15½" x 9½" (345mm x 535mm).
Very good condition.
CLICK IMAGE TO ENLARGE.