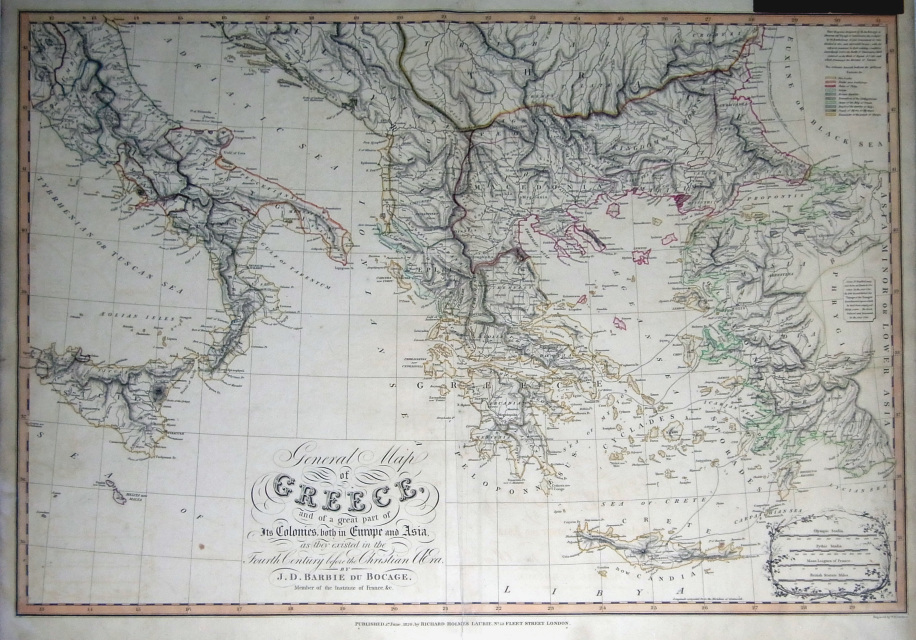 GREECE by Laurie & Whittle, printed in c.1821
SKU:
£125.00
£125.00
Unavailable
Copperplate engraved map printed on handmade paper with hand colouring.
​Map size: 29¼" x 232 (745mm x 565mm).
Condition: repairs the fold, some creasing and age toning in places.
​Please note the label (top right) is not stuck to the map.
CLICK IMAGE TO ENLARGE.