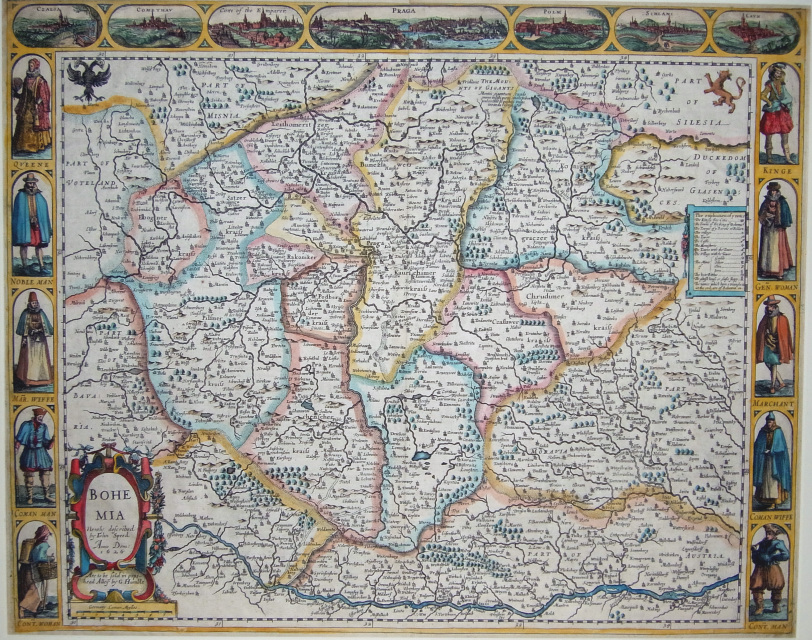 BOHEMIA by John Speed, printed in c.1627
SKU:
£1,250.00
£1,250.00
Unavailable
Fine 17th century, copperplate engraved Speed map - George Humble edition printed on handmade paper with good hand colouring: town plans marking top border, other graphics to sides.
Map size: 20¼" x 15½" (515mm x 395mm).
Good condition: top border extended for mounting
CLICK IMAGE TO ENLARGE.