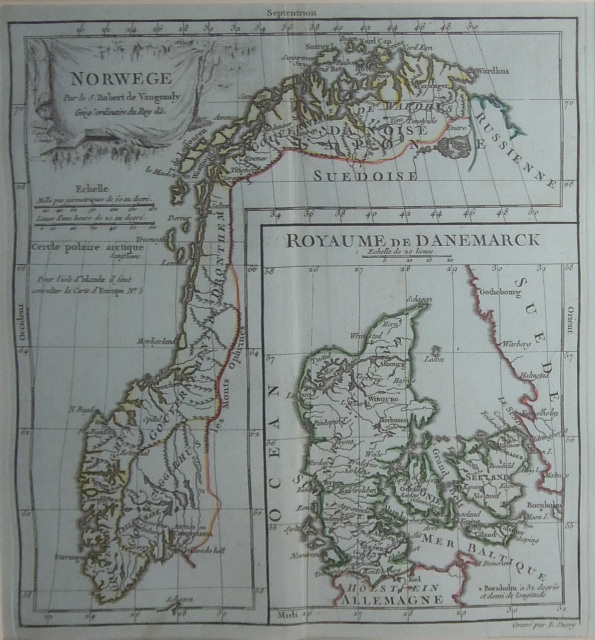 NORWAY and DENMARK by Vaugondy, printed in c.1784
SKU:
£225.00
£225.00
Unavailable
Smaller copperplate engraved map printed on handmade paper with original outline hand colouring. Interestingly, shows Norway alone (without neighbouring Sweden), but with a large insert of DENMARK.
​Map size: 12" x 10" (300mm x 255mm)
Very good condition,
CLICK IMAGE TO ENLARGE.