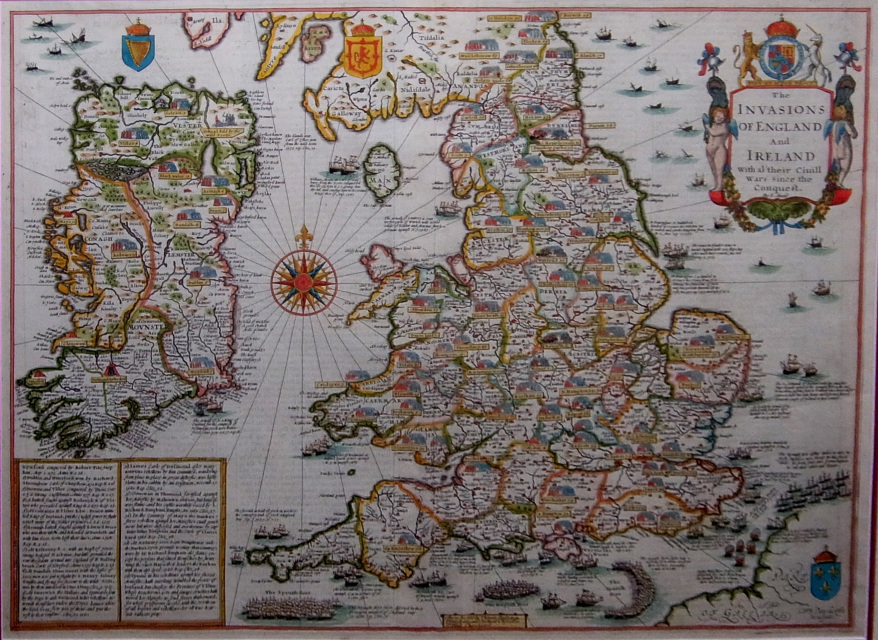 The INVASIONS of ENGLAND & IRELAND, by John Speed, printed c.1676
SKU:
£2,200.00
£2,200.00
Unavailable
Stunning and rare 17th century, copperplate engraved Speed map - Basset & Chiswell edition - printed on handmade paper with very good hand colouring. English text en verso. Map size: 20¼" x 15½" (515mm x 395mm).
Very good condition, ​CLICK IMAGE TO ENLARGE.