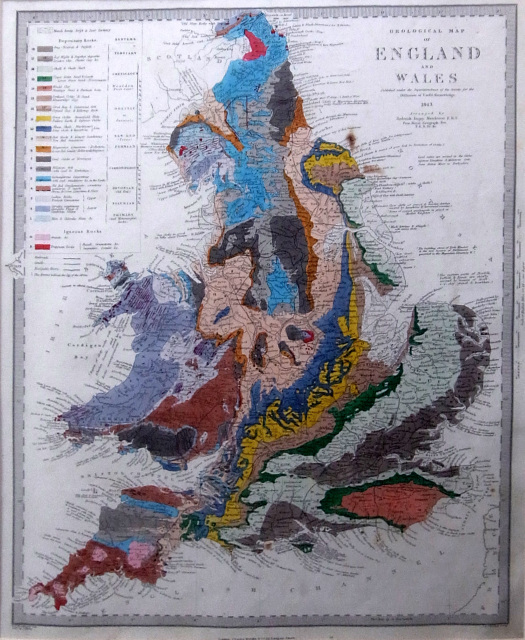 GEOLOGICAL Map of ENGLAND & WALES by The SDUK, printed c.1844
SKU:
£325.00
£325.00
Unavailable
Superbly detailed steel plate engraved geological map from the Society for the Diffusion of Useful Knowledge, printed on machine-made paper with original hand colouring. Map size: 15½" x 12¾" (395mm x 325mm).
Good condition: two age stains top right.
CLICK IMAGE TO ENLARGE.